These are probably our last photographs of 2020 - a year which has been very strange for us all. Our Minister, Kate, has worked tremendously hard, all year, on account of lockdown and the subsequent restrictions; many thanks to her for everything she has done - most of which has been over and beyond the call of duty.
The picture shows what should be a traditional Christmas-scene - but Kate is sheltered behind a Perspex screen, as she conducts a live service, on December 20th; on our communion table, where the crib normally sits, are two red poinsettia plants flanking an ornamental bowl which contains the Advent candles; the crib-scene flows, instead, down the steps of the dais, and Mary and Joseph are moved nearer and nearer to the stable, each day, as Christmas Day approaches. Best wishes for a peaceful Christmas, and a New Year filled with hope!



Anne Mills, Still our GA Vice President!





2019 was the 300th annniversary of a Unitarian church on this site!

What, then, could be more fitting than for our current Chair of the Congregation and Secretary to the Church Council than to become the Vice-President of the GA, in the same year? Anne was installed in this post during the General Assembly Annual Meetings in April 2019. In April this year she should have become the second President ever to be appointed from this church.

However, because of current circumstances this did not happen!!

Read on ............................!!!



300th Anniversary Videos
About
Our Church has its origins in the late 17th century, its first chapel being built in 1719. The current building of 1974 is the congregation's fourth in the town.
We are the oldest nonconformist congregation in Bury.
Click to read more about our past, including material about the past Heywood congregation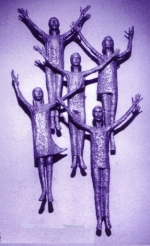 Bury Unitarian Church
1 Bank Street
Bury
Lancashire
BL9 0DN

0161 761 3785
INTRODUCTORY BOOKLET


A FAITH WORTH THINKING ABOUT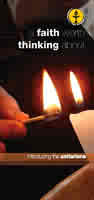 Recent Events
Click on each event for pictures
BGS Wreath Laying at Holebottom
Christmas Lunch after "Teddy Bear" Service
Victoria Wood Statue Unveiling Ceremony WL Talk - "Women of Nepal"
<![if !vml]>
MY RECENT VICE-PRESIDENTIAL DIARY


November was, thankfully, a quieter month, which gave me the opportunity to relax, and to finish off various tasks which had been left in abeyance for far too long. Despite my "leave", I was kept busy during the Remembrance period; I contributed to our own service, and to the one at Golders Green, on Remembrance Sunday; gave a reading at The Lancashire Collaborative Ministry service, on Remembrance Day, and two further readings at the Uni-sing! Remembrance session, on November 15th. I supported Ainsworth's Remembrance Service, on November 1st---which, sadly, meant that I missed Bury's last service before Lockdown 2, when the organ was played for the first time in more than 8 months, which, thus, constituted a memorable occasion. On November 16th, we Zoomed to the service at Sheffield Fulwood and Underbank, where Rev. Maud Robinson delivered her service with great conviction. November 21st was the date of Zoom Societies Day, organised by the GA, which I attended, as did Kate and Val. Findhorn was represented and provided a most impressive presentation; the other societies participating were the Unitarian Renewal Group, the Earth Spirit Network, The Peace Fellowship, and The National Unitarian Fellowship. Every session was interesting and informative, and all present agreed that a similar day, next year, would be welcomed. On the following day, I was invited to attend the service at Bank Street Bolton, which I greatly enjoyed: I have conducted several services there and always feel that I am amongst friends. Sadly, their organist, Keith, has died, very recently; Keith was a man of great talents and will be much missed. Later that day, I attended the LCM's Interfaith Service, where, once more, I met friends whom I had not seen for many months and shared readings, music, and conversation with them. I hope to attend the service at Newcastle, on the last Sunday of the month, as Rev. Ralph Catts is supposed to be conducting the service then; Ralph served as the Minister at Hull, but now lives in Melbourne; he still supports various Findhorn initiatives, including meditation-sessions, each month. I am due to conduct Belper's service, on November 24th, and am looking forward to that. December seems as if it will be busy, again, and I have several engagements to attend, and for which to prepare. Once more, we enter into unknown territory; will we be able to open, or not? No doubt all will be revealed, in due course!


Click here to read all Anne's diary entries since her installation




<![endif]>
SERVICES
Most of our services are conducted by our minister
Rev. Kate Brady McKenna

Click here to read about Kate
Services will be held in the church at 11.15 am on Sundays 6th, 13th and 19th of December but because of the Corona Virus emergency situation, this will be by invitation only. Contact the minister to requst an invitation. Services will also be held on "Zoom" at 2.00 pm on each Sunday afternoon until further notice.
Click here for a list of services and other religious occasions.
Click here if you are attending a Unitarian service for the first time and would like some help.
We have a parents and children's area within the church.
TRADE JUSTICE
Because of the current Coronan Virus shut-down, the Traidcraft shop will not be open until futher notice. If you need any supplies in the mean time please contact Anne Mills who will do her best to help.

When the situation returns to normal the Traidcraft stall selling
fairly-traded goods will be open for business from
12.15 pm to 12.45 pm, normally on the 1st and 3rd Sundays in the month.

Bury Unitarian Church
1 Bank Street
Bury
Lancashire
BL9 0DN

0161 761 3785
"Under the terms of the General Data Protection Registration (2018), Bury Unitarian Church will use information provided by its members for its own social and administrative purposes. A member's personal information will be removed from the church-records within one month of the receipt of a written request, to that effect. Bury Unitarian Church will not pass on members' details to any third-parties outside the church, without permission; information held by the Minister or Church Officers of a confidential nature will not be passed on to other church-members; this will include Gift Aid details. If photographs are taken on church-premises of church-members, Bury Unitarian Church will assume that, unless instructed otherwise, permission for these to be displayed is granted. In the case of members of the Junior Church, the permission of the children's parents will always be gained before photographs of them are taken or used (for example, in the church-calendar, or on the church-website); in such cases, surnames and ages will never be included.
Queries about GDPR should be addressed to the Church Secretary.

Bury's Cultural Quarters


Our Church is situated in Bury's Cultural Quarter and is surrounded
by buildings of architectural and cultural significance

Click here for pictures and story
Social
We have a range of social, educational and recreational activities and the Church is regularly used by other organisations.