Kate & Ade are
to Marry!!!






Our minister, Rev. Kate McKenna and her partner Adrian Brady, are to be married at Bury Unitarian Church on Saturday 5th October at 2.30 pm.

This is wonderful news and we all wish them both every happiness.



Anne Mills
Our GA
Vice President!





This year is the 300th annniversary of a Unitarian church on this site!

What, then, could be more fitting than for our current Chair of the Congregation and Secretary to the Church Council than to become the Vice-President of the GA, in the same year? Anne Mills has now been installed in this post during the General Asembly Annual Meetings in April. She will become the second President to be appointed from this church, in 2020.

Many congratulations, Anne!!

See below for a few words from Anne about her official duties.
About
Our Church has its origins in the late 17th century, its first chapel being built in 1719. The current building of 1974 is the congregation's fourth in the town.
We are the oldest nonconformist congregation in Bury.
Click to read more about our past, including material about the past Heywood congregation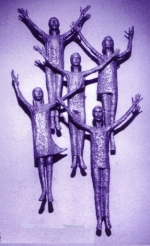 Bury Unitarian Church
1 Bank Street
Bury
Lancashire
BL9 0DN

0161 761 3785
INTRODUCTORY BOOKLET


A FAITH WORTH THINKING ABOUT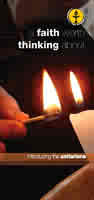 Recent Events
Click on each event for pictures
BGS Wreath Laying at Holebottom
Christmas Lunch after "Teddy Bear" Service
Victoria Wood Statue Unveiling Ceremony WL Talk - "Women of Nepal"
<![if !vml]>
MY VICE-PRESIDENTIAL DUTIES

Since my installation, on April 18th, I have conveyed greetings from the GA, at Bury, twice (once during the GA Feedback Service); at Wakefield, after their burglary; at Plymouth; at Evesham; and at Padiham, where Rev. Jim Corrigall was conducting his last service before his retirement. I attended the launch of Ann Peart's new book, at Luther King House; I wrote the review of this for The Unitarian; I attended the Summer Meeting of the Manchester District Women's League, at Stand. I acted as the Authorised Person for our first same-sex wedding at church---the very first such wedding in Bury! I emailed Fran Pickering, to offer commiserations and thanks, as she ends her time as editor of The Unitarian; I also emailed Natasha Stanley, to enquire about the future of this magazine. I visited Essex Hall, met some of the staff there, and enjoyed a positive discussion with the new Chief Officer, Liz Slade.

On June 15th, I attended the AGM of the North West Provincial Assembly, at Monton; this was preceded by a service, at which I presented the greetings of the GA to those present. On June 16th, I conducted the service at Bank Street Bolton, which was followed by an agape lunch. In the late afternoon, I attended an Interfaith Service and Peace Pole planting, at Rawtenstall, organised by the Lancashire Collaborative Ministry. On June 21st, I was invited to attend the Annual Dinner of The Hibbert Trust, which was held at Luther King House, in Manchester, where I gave the after-dinner speech.

July has been a less busy month---fortunately, because I have needed time to gather material for services later this year. On July 11th and 12th, I attended the 60th Anniversary Celebrations at The Derby School, Bury, where I was a pupil, from its inception, in 1959, until 1965. I was invited in my official capacity, and met and conversed with Lord Derby, the nephew of the school's founder, and with The Mayor and Mayoress of Bury, Councillor Trevor Holt, and his wife, Evelyn; I also spoke at length with the school's Head and Deputy Head. On July 13th, I attended the Formal Welcome of Rev. Shammy Webster, at Stand Unitarian Chapel, Whitefield, where I presented the greetings of The General Assembly to the congregation and offered some thoughts on Ministry, both of which were very well-received. The Mayor and Mayoress were also in attendance, on that occasion. On July 28th, I conducted a Flower Celebration Service at Bury, which was successful; footage of the service was filmed for inclusion on the special DVD, which is being compiled as a record of our 300th Anniversary events. During July, I have attended two funerals at Bury and one at Bank Street Bolton; all three services paid tribute to active members, who will be greatly missed.

Anne

Some pictures where Anne has attended events:
<![endif]>
<![if !vml]>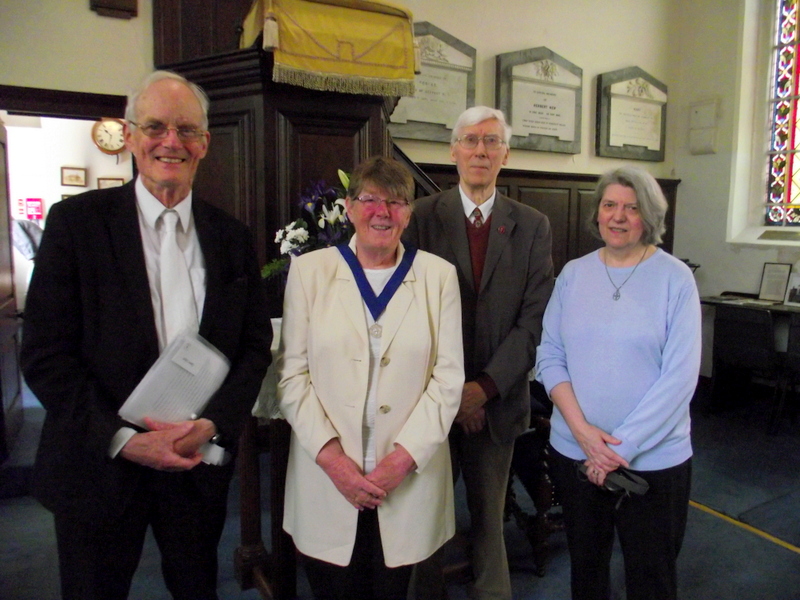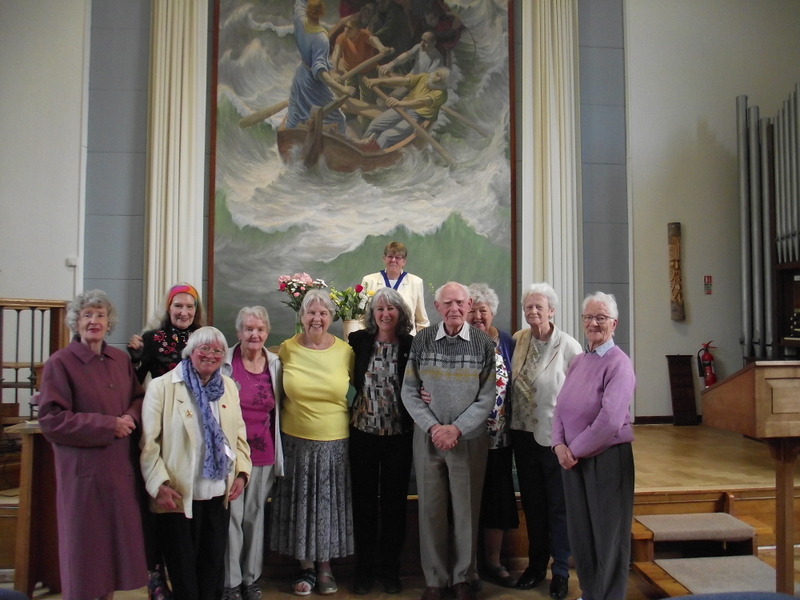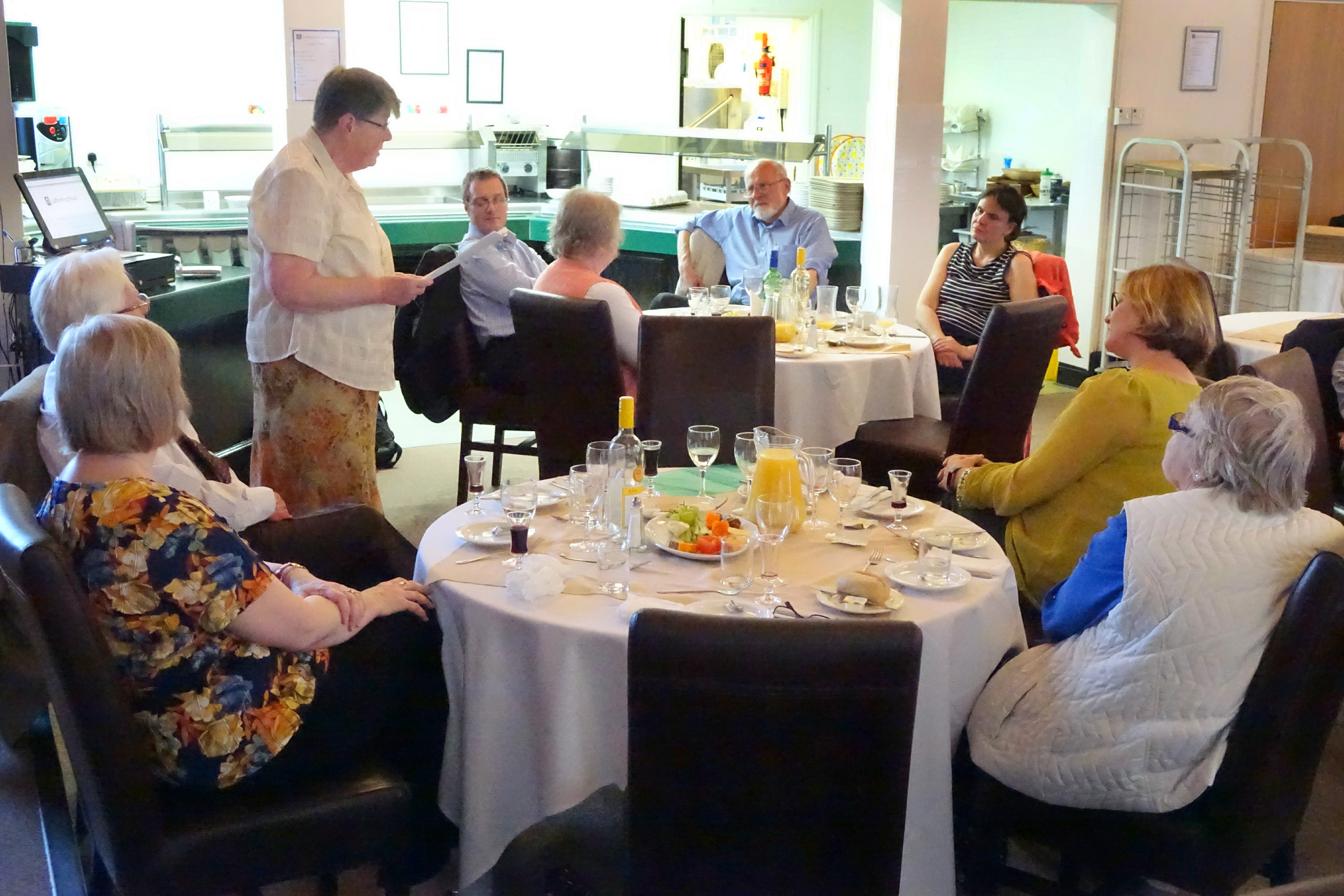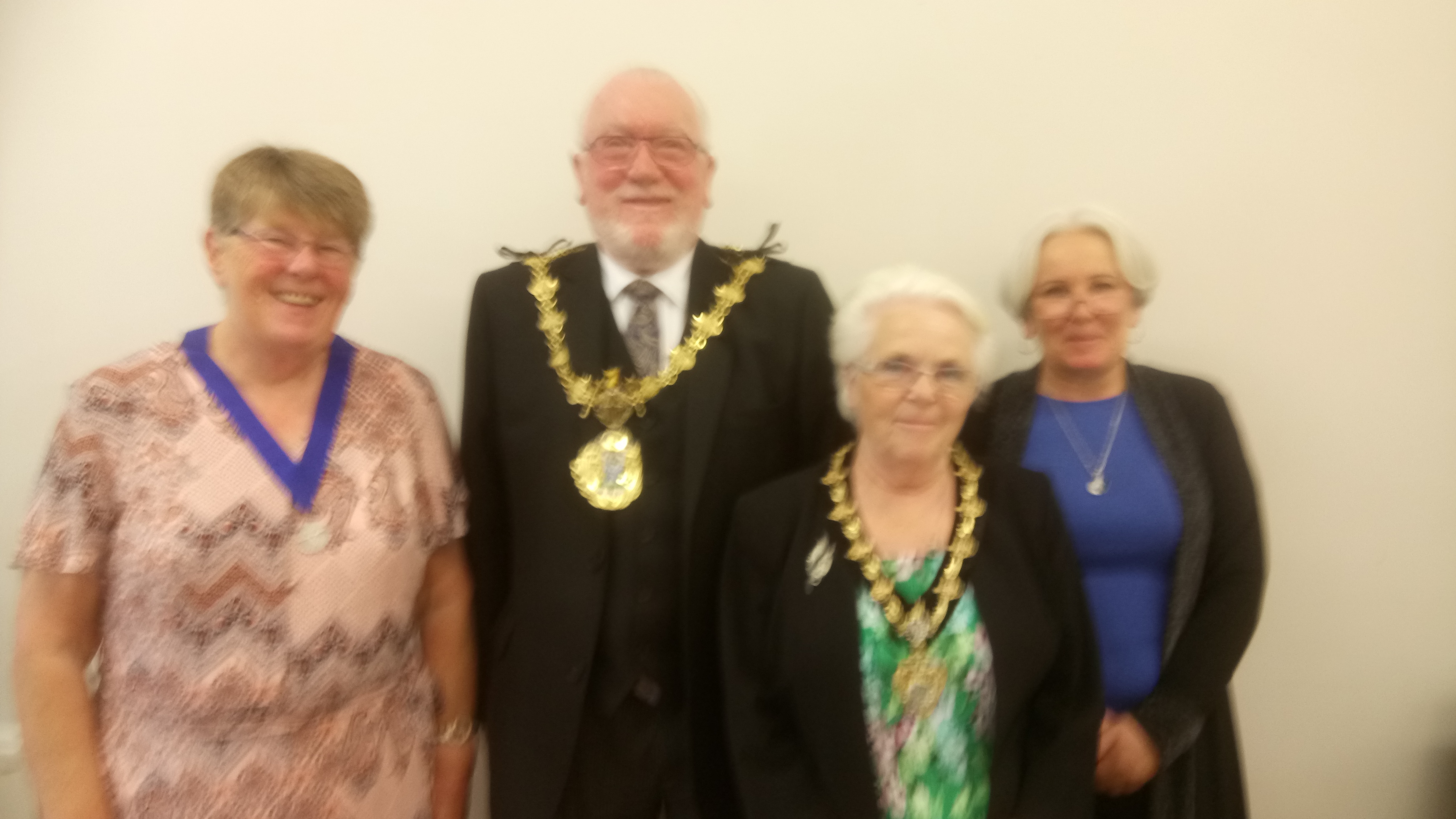 <![endif]>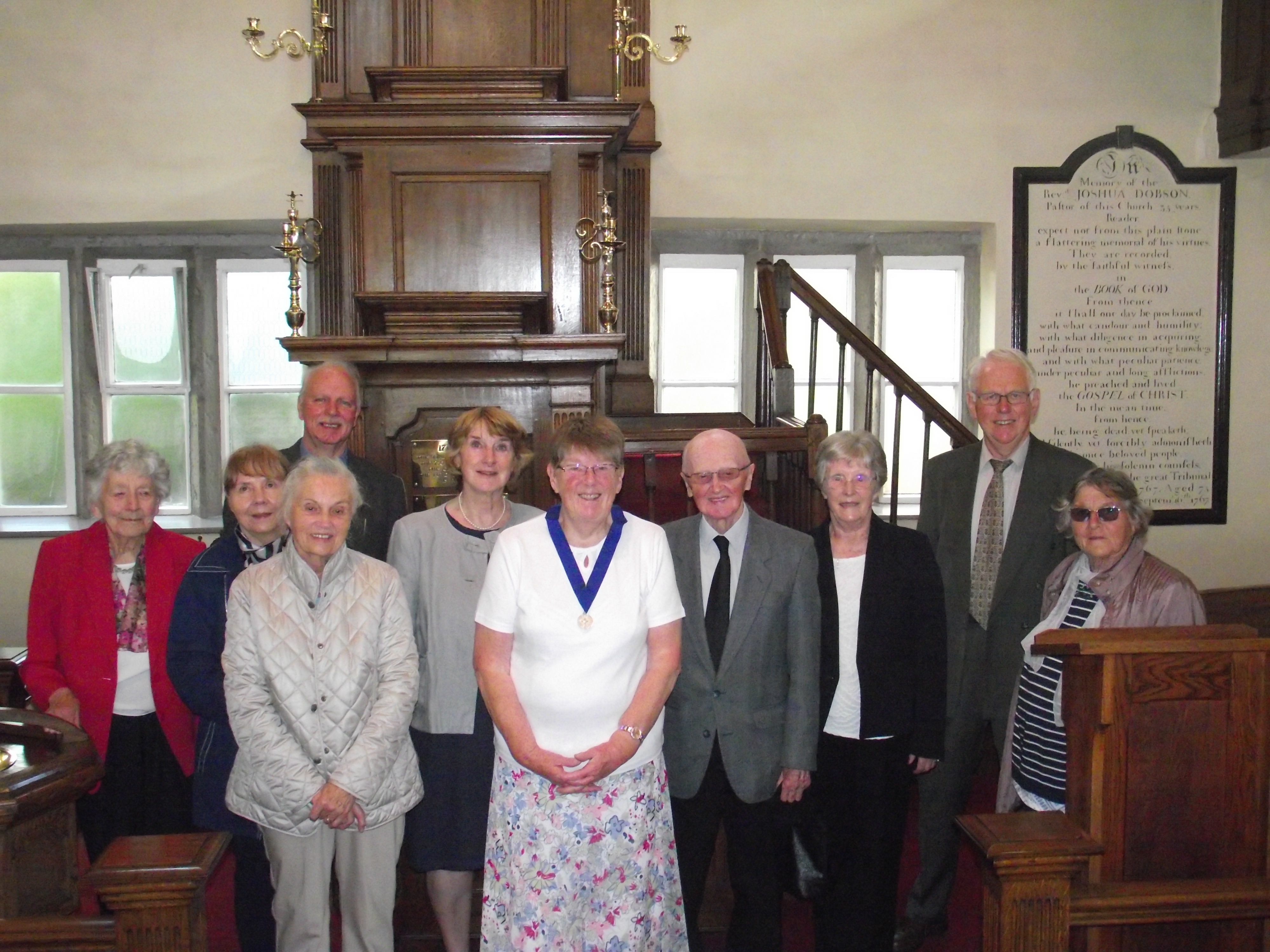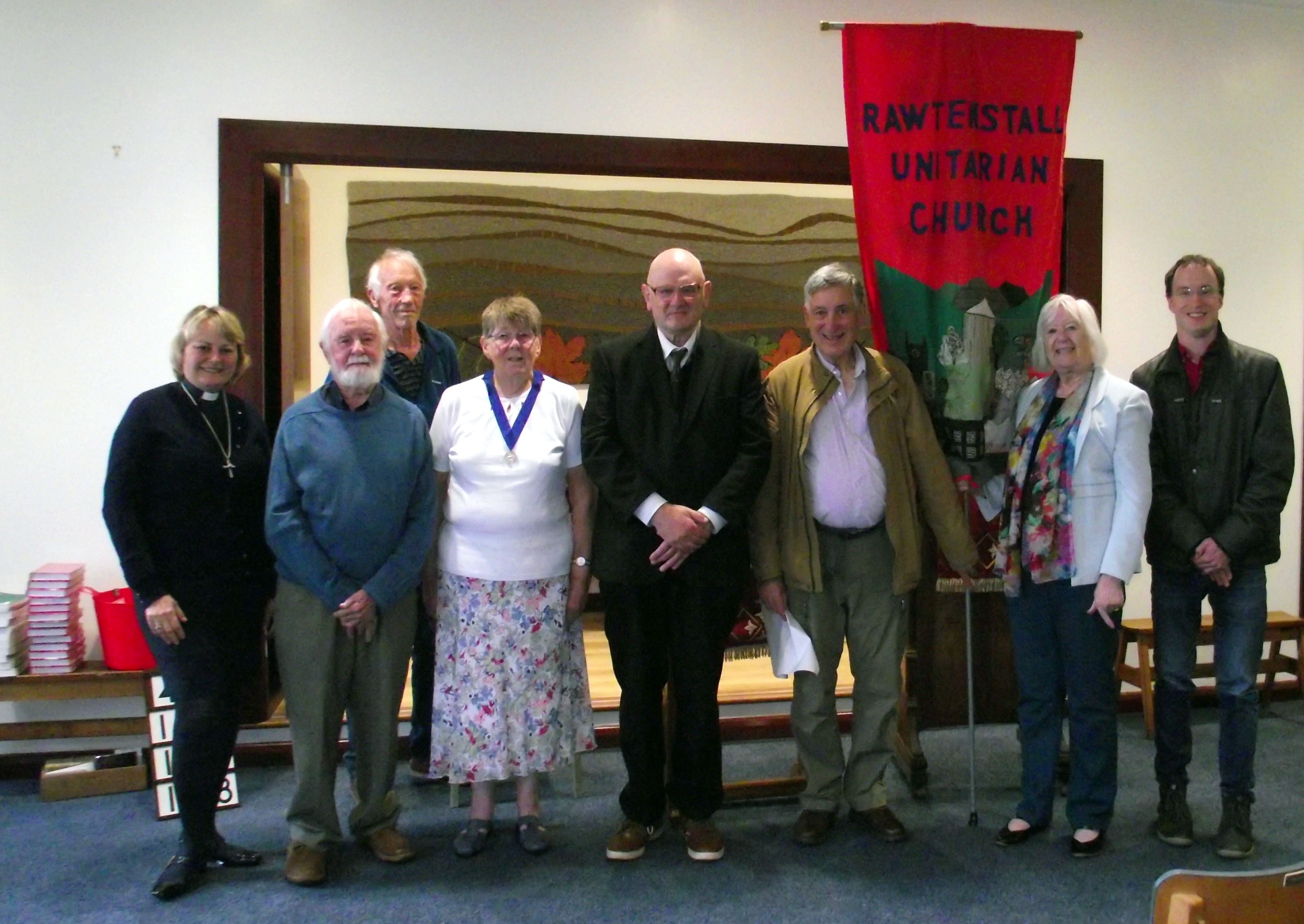 Pictures above were taken at Evesham, Plymouth, Luther King House, Stand, Ainsworth and Rawtenstall
SERVICES
Most of our services are conducted by our minister
Rev. Kate McKenna

Click here to read about Kate
Our morning services are held on Sunday mornings commencing at 11.15 am
(10.55 am on Remembrance Sunday)
All are welcome to attend
Click here for a list of services and other religious occasions.
Click here if you are attending a Unitarian service for the first time and would like some help.
We have a parents and children's area within the church.
TRADE JUSTICE
FAIR TRADE
FORTNIGHT 2019

Bury's Teaparty
and
Other Events

Click here for more information

The Traidcraft stall selling
fairly-traded goods is open for business from
12.15 pm to 12.45 pm, normally on the 1st and 3rd Sundays in the month.

Bury Unitarian Church
1 Bank Street
Bury
Lancashire
BL9 0DN

0161 761 3785
"Under the terms of the General Data Protection Registration (2018), Bury Unitarian Church will use information provided by its members for its own social and administrative purposes. A member's personal information will be removed from the church-records within one month of the receipt of a written request, to that effect. Bury Unitarian Church will not pass on members' details to any third-parties outside the church, without permission; information held by the Minister or Church Officers of a confidential nature will not be passed on to other church-members; this will include Gift Aid details. If photographs are taken on church-premises of church-members, Bury Unitarian Church will assume that, unless instructed otherwise, permission for these to be displayed is granted. In the case of members of the Junior Church, the permission of the children's parents will always be gained before photographs of them are taken or used (for example, in the church-calendar, or on the church-website); in such cases, surnames and ages will never be included.
Queries about GDPR should be addressed to the Church Secretary.

Bury's Cultural Quarters


Our Church is situated in Bury's Cultural Quarter and is surrounded
by buildings of architectural and cultural significance

Click here for pictures and story
Social
We have a range of social, educational and recreational activities and the Church is regularly used by other organisations.