Camera Club





Picture by Howard Maden

As we are still on "Shut-down" we have started to hold our camera club meetings on-line. We have a meeting every other Monday evening at 7.00 pm on "Zoom" for about an hour. Our next meeting is Monday 27th July. If you have an interest in photography you are most welcome to attend. Speak to Janet Thatcher for more information.

Click here to see our last exhibition


Speaking of Photos..........

How about this beautiful picture of
Connie Diggle on her wedding day!!



Take a look at the June Calendar







June Clarke

June has recently celebrated her Eightieth birthday on June 19th. although, quite rightly, the celebrations actually lasted several days!






Anne Mills
Still our
GA Vice President!





Last year was the 300th annniversary of a Unitarian church on this site!

What, then, could be more fitting than for our current Chair of the Congregation and Secretary to the Church Council than to become the Vice-President of the GA, in the same year? Anne was installed in this post during the General Assembly Annual Meetings in April 2019. In April this year she should have become the second President ever to be appointed from this church.

However, because of current circumstances this did not happen!!

Read on ............................!!!


300th Anniversary Videos
About
Our Church has its origins in the late 17th century, its first chapel being built in 1719. The current building of 1974 is the congregation's fourth in the town.
We are the oldest nonconformist congregation in Bury.
Click to read more about our past, including material about the past Heywood congregation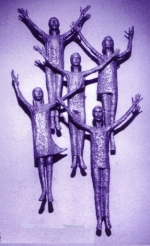 Bury Unitarian Church
1 Bank Street
Bury
Lancashire
BL9 0DN

0161 761 3785
INTRODUCTORY BOOKLET


A FAITH WORTH THINKING ABOUT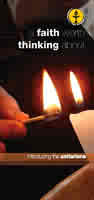 Recent Events
Click on each event for pictures
BGS Wreath Laying at Holebottom
Christmas Lunch after "Teddy Bear" Service
Victoria Wood Statue Unveiling Ceremony WL Talk - "Women of Nepal"
<![if !vml]>
MY RECENT VICE-PRESIDENTIAL DIARY




July has not been especially busy, as regards V-P duties, unless I count crossing out cancelled engagements, that is! Now I am beginning to face a new problem; as our churches begin to reopen, I'm starting to be asked whether I'll be able to fulfil promises I made, months ago, when this world was vastly different. The short answer to the question is that I don't know! The problem is that I need to phrase my answer diplomatically, without being too specific! I am busy preparing two Zoom services for August---one for Padiham, and one for

Edinburgh

---and I conducted my first ever Zoom service, for Bury, on July 19th. This seemed to go well, although there were some technical challenges, and I do thank those people who supported me. I spent many hours in July Zooming, including participation in a course entitled "Leading us out of Lockdown", aimed at helping those who conducted online worship and chaired online meetings, and found it very interesting and helpful. Zoom services vary from church to church:

Edinburgh

places great emphasis on sharing---exchanging news, feelings and ideas, and this is also the case at Altrincham. Padiham's service fits very neatly with Bury's, finishing just in time for us to log in to ours; it is similar in shape, uses a variety of service-leaders, and covers many interesting topics.

July 26th offered me the opportunity to visit Dublin Unitarians, in their beautiful church on St. Stephen's Green. The church is open again, now, although it was obvious that restrictions were firmly in place. The occasion was an arranged Zoom visit from Padiham Unitarians, wih a service conducted by Pamela McCarthy, one of the Lancashire Collaborative Ministry team. Thirty

Dublin

members were actually present, and numbers were more than doubled by Zoom participants; the service was thought-provoking and enjoyable, and the resident congregation gave the visitors a warm welcome. Modern technology made the experience possible---one of the more positive experiences to emerge from a prolonged period of lockdown.

We are beginning to attract visitors of our own---from Rochdale, Belper, and Padiham, and it is good to welcome them; they seem to be impressed by what we have to offer, too!





Having stood in for Kate, during her two-week leave, I have been amazed at the amount of work involved: devising and typing services, emailing material, printing off and delivering copies, and leading worship. All this requires time and effort, and has to be done, every week. In addition, Kate joins our several church-groups on Zoom, setting up the arrangements, and chairing, whenever necessary; she also carries out pastoral work, at a distance, and edits the calendar, each month. Thank you, Kate, and thanks, too, to Ade for all his support of Kate, both in personal and in technical terms.





I know that many people are longing to be back at church, and I hope this time will not now be long in coming. However, church cannot be as we have known it; the Church Officers, and other interested parties, have been working hard to reintroduce attended worship at Bury; there is much to be done, and the health of the congregation has, at all times, been both a priority and of paramount concern; government guidelines must be followed, too, so please be patient, if all is not as you would prefer, just yet; we are working on it!



Click here to read all Anne's diary entries since her installation


<![endif]>
SERVICES
Most of our services are conducted by our minister
Rev. Kate Brady McKenna

Click here to read about Kate
Our morning services are held on Sunday mornings commencing
at 11.15 am
(10.55 am on Remembrance Sunday)
All are welcome to attend
Click here for a list of services and other religious occasions.
Click here if you are attending a Unitarian service for the first time and would like some help.
We have a parents and children's area within the church.
TRADE JUSTICE
Because of the current Coronan Virus shut-down, the Traidcraft shop will not be open until futher notice. If you need any supplies in the mean time please contact Anne Mills who will do her best to help.

When the situation returns to normal the Traidcraft stall selling
fairly-traded goods will be open for business from
12.15 pm to 12.45 pm, normally on the 1st and 3rd Sundays in the month.

Bury Unitarian Church
1 Bank Street
Bury
Lancashire
BL9 0DN

0161 761 3785
"Under the terms of the General Data Protection Registration (2018), Bury Unitarian Church will use information provided by its members for its own social and administrative purposes. A member's personal information will be removed from the church-records within one month of the receipt of a written request, to that effect. Bury Unitarian Church will not pass on members' details to any third-parties outside the church, without permission; information held by the Minister or Church Officers of a confidential nature will not be passed on to other church-members; this will include Gift Aid details. If photographs are taken on church-premises of church-members, Bury Unitarian Church will assume that, unless instructed otherwise, permission for these to be displayed is granted. In the case of members of the Junior Church, the permission of the children's parents will always be gained before photographs of them are taken or used (for example, in the church-calendar, or on the church-website); in such cases, surnames and ages will never be included.
Queries about GDPR should be addressed to the Church Secretary.

Bury's Cultural Quarters


Our Church is situated in Bury's Cultural Quarter and is surrounded
by buildings of architectural and cultural significance

Click here for pictures and story
Social
We have a range of social, educational and recreational activities and the Church is regularly used by other organisations.