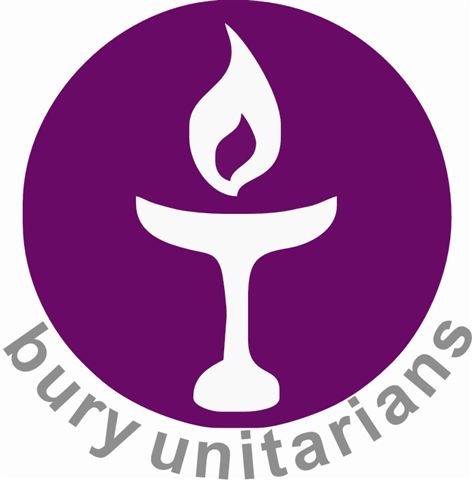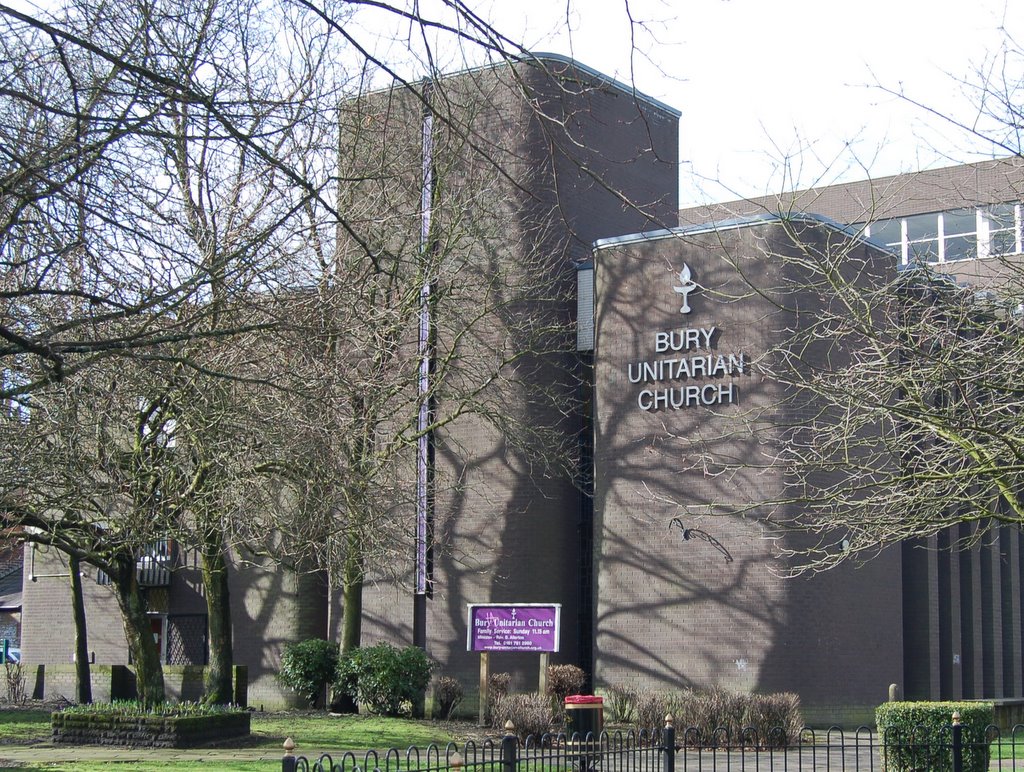 Bury Unitarians welcome their new Minister!
Rev. Kate McKenna conducted her first service on November 6th, 2016; she welcomed the congregation to the service and was herself welcomed by them; after the service, Kate was presented with a bouquet of flowers and a card, and the congregation drank a toast to her, and to a successful, pleasurable and productive ministry. Click here to see more pictures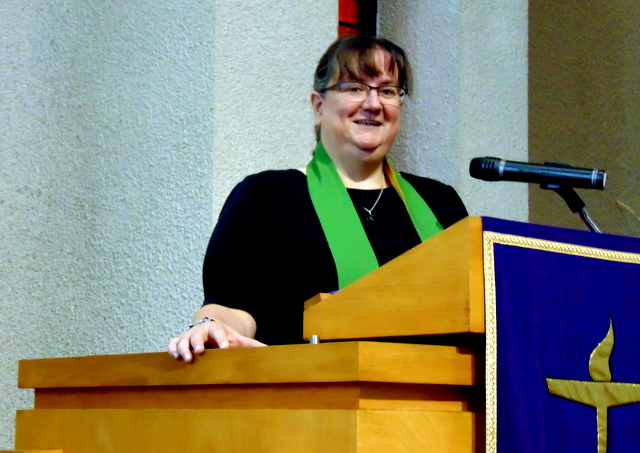 OUR CONGREGATION PAST & PRESENT
This picture was taken after our Cherry Blossom Service in May 2016
Click here to see more pictures taken at this occasion.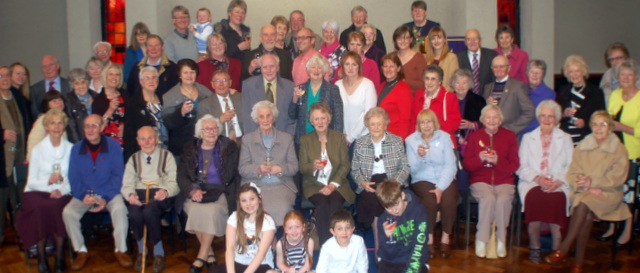 Click on the above picture to display a higher resolution copy
Click on a date to see a pictures of our congregation in that year:
1995 2003 2007 2008 2010 2011 2013 2015
Click here to read profiles of some of our church members
About Us/font>
Our Church has its origins in the late 17th century, its first chapel being built in 1719. The current building of 1974 is the congregation's fourth in the town.
We are the oldest nonconformist congregation in Bury.
Click to read more about our past, including material about the past Heywood congregation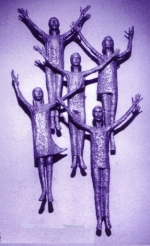 INTRODUCTORY BOOKLET


A FAITH WORTH THINKING ABOUT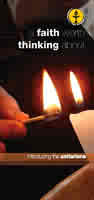 Recent Events
Click on each event for pictures
Luncheon Club Christmas Party 2015
Nativity & Lunch Christmas 2015
Cherry Blossom Lunch May 2016
Remembering
One of our members made use of the online version of the above "Book of Remembrance" on a recent trip to France and Belgium. After reading that so many of our Church members were involved with the Lancashire Fusiliers they decided to focus on an area that had particular significance in the regiment's history. They made a journey to the Beaumont Hamel /Auchonvillers area on the Somme and specifically to the Sunken Road from which the 1st Lancashire Fusiliers went over the top and were so tragically killed and wounded. They also went to the Tyne Cot cemetery near Ypres in Belgium to pay their respects to the memory of a former member of the Bury Church, John Percival Hutchinson, who died in the Third Battle of Ypres in 1917. As Hutchinson's was one of many whose body was not recovered, his name was inscribed on the memorial panes at the rear of the cemetery
Click here to access the November edition of the Calendar where a full account of the journey is available
Click on each picture
for a higher resolution copy and more information
SERVICES
Our morning service is held on Sunday mornings commencing at 11.15 am (10.55 am on Remembrance Sunday)
All are welcome to attend.
Click here for a list of services and other religious occasions.
Click here if you are attending a Unitarian service for the first time and would like some help.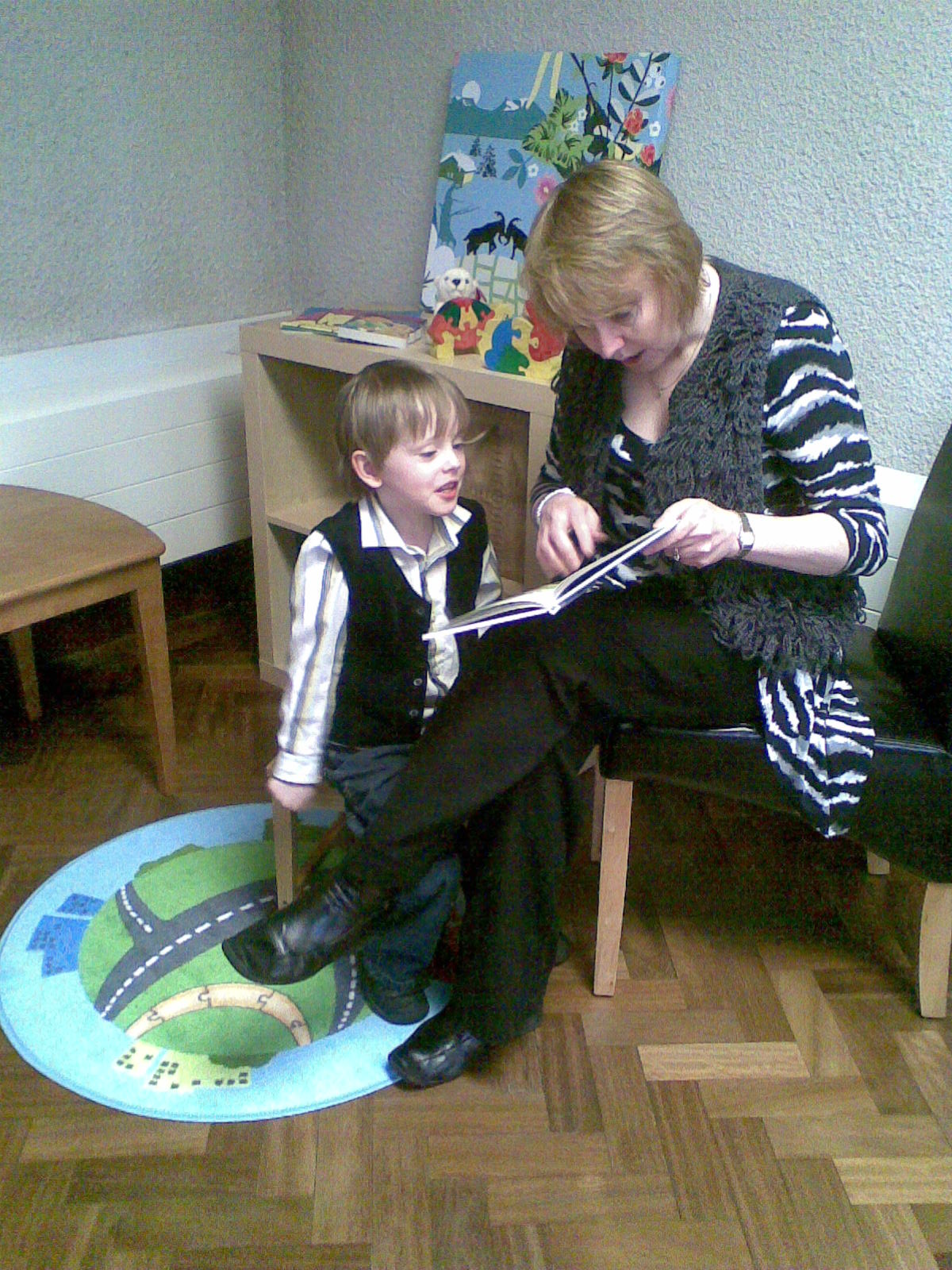 We have a parents and children's area within the church.
TRADE JUSTICE
BURY SUCCEEDS WITH THE RICE CHALLENGE!!


Bury congregation and others purchased a magnificent 140Kg of rice, well over the 90 kg. challenge!!


Click here for more information


The stall selling fairly traded goods is open for business from 12.15 pm to 12.45 pm normally on the 1st and 3rd Sundays in the month

Bury Unitarian Church
1 Bank Street
Bury
Lancashire
BL9 0DN

0161 761 3785
Bury's Cultural Quarter


Our Church is situated in Bury's Cultural Quarter and is surrounded
by buildings of architectural and cultural significance

Click here for pictures and story
SOCIAL
We have a range of social, educational and recreational activities and the Church is regularly used by other organisations.