Camera Club





Our camera club meetings are now on-line. We have a meeting on Monday evenings at 7.00 pm on "Zoom" for about an hour or so. Our next meeting is Monday the 2nd of November. If you have an interest in photography you are most welcome to attend. Speak to Janet Thatcher for more information.

Click here to see some of our recent pictures


Speaking of Photos..........

How about this beautiful picture of
Connie Diggle on her wedding day!!



Take a look at the June Calendar







June Clarke

June has recently celebrated her Eightieth birthday on June 19th. although, quite rightly, the celebrations actually lasted several days!






Anne Mills
Still our
GA Vice President!





Last year was the 300th annniversary of a Unitarian church on this site!

What, then, could be more fitting than for our current Chair of the Congregation and Secretary to the Church Council than to become the Vice-President of the GA, in the same year? Anne was installed in this post during the General Assembly Annual Meetings in April 2019. In April this year she should have become the second President ever to be appointed from this church.

However, because of current circumstances this did not happen!!

Read on ............................!!!


300th Anniversary Videos
About
Our Church has its origins in the late 17th century, its first chapel being built in 1719. The current building of 1974 is the congregation's fourth in the town.
We are the oldest nonconformist congregation in Bury.
Click to read more about our past, including material about the past Heywood congregation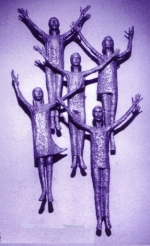 Bury Unitarian Church
1 Bank Street
Bury
Lancashire
BL9 0DN

0161 761 3785
INTRODUCTORY BOOKLET


A FAITH WORTH THINKING ABOUT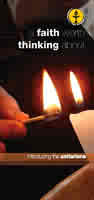 Recent Events
Click on each event for pictures
BGS Wreath Laying at Holebottom
Christmas Lunch after "Teddy Bear" Service
Victoria Wood Statue Unveiling Ceremony WL Talk - "Women of Nepal"
<![if !vml]>
MY RECENT VICE-PRESIDENTIAL DIARY


o

Last month, I hoped for a quieter time; I should have known better! During September, I have conducted two Zoom services: one for Belper, and one for Kendal; such services are rather different from live church-services; they are shorter, for a start, and too much "talking at people" leads to a lack of concentration, after a while, which means that the "talk" needs to be separated by other worship-elements. I enjoy choosing my music for my services, rather than leaving the choice to a church-organist or pulpit-supply secretary; I can select music which highlights my theme, which is an advantage; at Belper, for example, in a service about Memories, I played the Bob Hope/Shirley Ross rendition of "Thanks for the memory"---a bittersweet song of reminiscences which recall the fabric of a life shared. You'll find it on You Tube.

I was recently asked, in a way that presupposed the answer, whether I had been very busy; when I replied that I had been, this brought forth expressions of great surprise. I explained that I had various duties at Bury, with the Lancashire Collaborative Ministry, and with the Presidential Team. I keep in regular touch with Celia and Sue, and the messages that pass between us vary from the profound to the trivial! Recently, the password on our special account expired, as it does regularly, about once every two months; at that point, we have to contact Essex Hall, to request a new one; of course, we can never remember the new password; mine is written down, in several places, but always manages to be lost when I need it! Such is life!

This month, I have spent a great deal of time reorganising October; I could see, beforehand, that it was going to be a heavy month, with 10 engagements altogether, and I thought it best to begin to plan well in advance. But what should I plan? Were engagements going to be cancelled outright, transferred to Zoom, or actually be held? Services would be different, depending on whether they were actual or virtual. In the end, nearly everything will be virtual, but negotiations have been lengthy and time-consuming---and are still unfinished.

Roger and I attended the September service at Ainsworth, and enjoyed it very much; we are back there, in October, when I conduct their Harvest Festival for them. We participate in Zoom services, on most Sundays, and, on September 20th, were delighted to listen to the service at Padiham, conducted by their former minister, Rev. Jim Corrigall. One great advantage of Zoom is that it's easily possible to join other church-services, conducted by different leaders, and, as not all services are held on Sundays, at 11 a.m a greater choice is available.

As mentioned elsewhere, we have been holding actual services, every Sunday afternoon, this month; this, of course has added to Kate's workload, as it has to be taken into account. She is working very hard, on our behalf, to supply various forms of worship, to cater for everybody, and I do thank her most sincerely for all she is doing for us. Ade, too, is being kept busy, supervising the premises and stewarding services; thank you to him, too. The fact the we are able to be open at all is due to several people: those who make the decisions, and those who oversee the practical arrangements; thank you to them, also. In time, we hope to be able to relax some of the more severe restrictions, but a great deal will depend on what the government allows, and the present figures are not encouraging. We must be patient for a while longer, it seems. It has been good to see people at services, throughout September, and I hope that this will continue. Whether or not we have met recently, Roger and I send you our love and warmest greetings; we are trying to keep in touch, as much as possible, and, one day, we will all be able to be together again, I feel sure! Look after yourselves.

ur love and warmest greetings; we are trying to keep in touch, as much as possible, and, one day, we will all be able to be together again, I feel sure! Look after yourselves.

Click here to read all Anne's diary entries since her installation


<![endif]>
SERVICES
Most of our services are conducted by our minister
Rev. Kate Brady McKenna

Click here to read about Kate
Our morning services are held on Sunday mornings commencing
at 11.15 am
(10.55 am on Remembrance Sunday)
All are welcome to attend
Click here for a list of services and other religious occasions.
Click here if you are attending a Unitarian service for the first time and would like some help.
We have a parents and children's area within the church.
TRADE JUSTICE
Because of the current Coronan Virus shut-down, the Traidcraft shop will not be open until futher notice. If you need any supplies in the mean time please contact Anne Mills who will do her best to help.

When the situation returns to normal the Traidcraft stall selling
fairly-traded goods will be open for business from
12.15 pm to 12.45 pm, normally on the 1st and 3rd Sundays in the month.

Bury Unitarian Church
1 Bank Street
Bury
Lancashire
BL9 0DN

0161 761 3785
"Under the terms of the General Data Protection Registration (2018), Bury Unitarian Church will use information provided by its members for its own social and administrative purposes. A member's personal information will be removed from the church-records within one month of the receipt of a written request, to that effect. Bury Unitarian Church will not pass on members' details to any third-parties outside the church, without permission; information held by the Minister or Church Officers of a confidential nature will not be passed on to other church-members; this will include Gift Aid details. If photographs are taken on church-premises of church-members, Bury Unitarian Church will assume that, unless instructed otherwise, permission for these to be displayed is granted. In the case of members of the Junior Church, the permission of the children's parents will always be gained before photographs of them are taken or used (for example, in the church-calendar, or on the church-website); in such cases, surnames and ages will never be included.
Queries about GDPR should be addressed to the Church Secretary.

Bury's Cultural Quarters


Our Church is situated in Bury's Cultural Quarter and is surrounded
by buildings of architectural and cultural significance

Click here for pictures and story
Social
We have a range of social, educational and recreational activities and the Church is regularly used by other organisations.