Anne Mills, Still our
GA Vice President!





2019 was the 300th annniversary of a Unitarian church on this site!



What then, could be more fitting than for our current Chair of the Congregation and Secretary to the Church Council than to become the Vice-President of the GA, in the same year? Anne was installed in this post during the General Assembly Annual Meetings in April 2019. In April 2020 she should have become President. However, because of the Covid restrictions the GA was cancelled and Anne will be appointed President, the second President ever to be appointed from this church, at this year's (Zoom) GA.


Read Anne's diary


What's on this month ?

Fri 2nd April: 3pm: Good Friday reflection and communion (on Zoom)
Sat 3rd April: 11am: Coffee morning.
Sun 4th April: 11.15am: Service in church. Please book a place 2pm: Zoom service.
10.30am: Ainsworth service (see article)
Tues 6th April: 7pm: Meditation
Weds 7th April: 7pm: Book club (see article)
Sat 10th April: 11am: Coffee morning.
Sun 11th April: 11.15am: Service in church. Please book a place
2pm: Zoom service.
Mon 12th April: 7pm: Camera club (see article)
Tues 13th April: 7pm: Meditation
Weds 14th April: 7pm: Church Council Meeting (on Zoom)
Sat 17th April: 11am: Coffee morning.
Sun 18th April: 11.15am: Service in church.Please book a place
2pm: Zoom service.
Tues 20th April: 7pm: Meditation
Sat 24th April: 11am: Coffee morning. 11am: General Assembly Annual Meetings (online)
Sun 25th April: 11.15am: Service in church. Please book a place 2pm: Zoom service.
Mon 26th April: 7pm: Camera club (see article)
Tues 27th April: 7pm: Meditation Teatime: deadline for articles for the May Calendar



Contact the Minister for Zoom settings

________________________________

300th Anniversary Videos

As 2019 was our 300th Anniversary - here are some videos to remind us of this important anniversary
About
Our Church has its origins in the late 17th century, its first chapel being built in 1719. The current building of 1974 is the congregation's fourth in the town.
We are the oldest nonconformist congregation in Bury.
Click to read more about our past, including material about the past Heywood congregation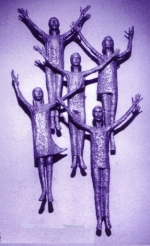 Bury Unitarian Church
1 Bank Street
Bury
Lancashire
BL9 0DN

0161 761 3785
INTRODUCTORY BOOKLET


A FAITH WORTH THINKING ABOUT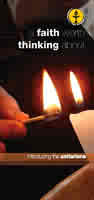 Recent Events
Click on each event for pictures
BGS Wreath Laying at Holebottom
Christmas Lunch after "Teddy Bear" Service
Victoria Wood Statue Unveiling Ceremony WL Talk - "Women of Nepal"
<![if !vml]>
MY RECENT VICE-PRESIDENTIAL DIARY

My main task, during March, has been to prepare the material for our own Mothering Sunday Service, on March 14th; this went very well, and the people who either attended it, or read it, seem to have enjoyed it. Roger provided the technical support for the service---no easy task---but all went off smoothly; we had sound when we needed it and not when we didn't, and some excellent photographs, into the bargain; thank you, Roger. Padiham Unitarians offered a taster-course for those interested in the technical side of Zoom services, which Roger found both interesting and helpful, and Robert Foreman, who ran the course, was of great assistance with our service; thanks to him, too. We enjoyed four readings from excellent readers; it's good to hear different voices, from time to time. Much to my surprise, and with a little help from their father, both my daughters attended the service, and enjoyed it, too!


Roger and I have attended the services at Padiham and Bury, on other Sundays in March; they dovetail nicely! On Easter Sunday, I have been asked to take the service at Blackpool, and this will be in-person; the material is nearly ready, with only one or two items left to complete. Unfortunately, this means that we will not be able to attend either Bury's service, or Ainsworth's, on that day, but our thoughts will be with both congregations.


Discussions about my contributions to the GA Annual Meetings continue; some of the portions are to be recorded, in advance, just in case, and it is seeming more likely than not that I will, finally, be installed as President; I will not , however, have the Presidential regalia, on the day, as this must remain with Celia Cartwright until she has finished chairing the Meetings and formally relinquished her post; it will then be couriered to me, and my Vice-President's medallion will be couriered to Sue Woolley. On the day, the installations will probably take place, between 4 and 5 p.m.; I will then conduct the Closing Devotions, so there is a fair amount of devising and writing to be done, before then; decisions are not completely in place; I will let everybody know, once I've been informed.


Preparations for our Congregational AGM have occupied my time, these past few weeks, and I'm most grateful to Kate for all her help with printing, collating, and distributing required material; Hopefully, all the extra work will prove to have been worthwhile---and maybe we shall have learned how to streamline our future AGM's. Thank you to everyone who voted, and for doing so in a helpful, constructive way; all compliments have been appreciated!


Once again, I thank Kate and Ade for all their hard work, this month; we have very much enjoyed Kate's Tuesday Meditation services and found them restful and soothing. All the usual weekly services continue, but it is no easy feat to produce services suitable for zoom and to be read at home, and April should bring in-person services, too. If our Easter Sunday re-opening should prove permanent, this will represent a huge and positive step. I really am looking forward to seeing many of the Bury folk, at church, in the very near future; in the meantime, Roger and I send you all our love and very best wishes.


Click here to read all Anne's diary entries since her installation




<![endif]>
SERVICES
Most of our services are conducted by our minister
Rev. Kate Brady McKenna

Click here to read about Kate
Services will be held in the church at 11.15 am on Sundays 6th, 13th and 19th of December but because of the Corona Virus emergency situation, this will be by invitation only. Contact the minister to requst an invitation. Services will also be held on "Zoom" at 2.00 pm on each Sunday afternoon until further notice.
Click here for a list of services and other religious occasions.
Click here if you are attending a Unitarian service for the first time and would like some help.
We have a parents and children's area within the church.
TRADE JUSTICE
Because of the current Coronan Virus shut-down, the Traidcraft shop will not be open until futher notice. If you need any supplies in the mean time please contact Anne Mills who will do her best to help.

When the situation returns to normal the Traidcraft stall selling
fairly-traded goods will be open for business from
12.15 pm to 12.45 pm, normally on the 1st and 3rd Sundays in the month.

Bury Unitarian Church
1 Bank Street
Bury
Lancashire
BL9 0DN

0161 761 3785
"Under the terms of the General Data Protection Registration (2018), Bury Unitarian Church will use information provided by its members for its own social and administrative purposes. A member's personal information will be removed from the church-records within one month of the receipt of a written request, to that effect. Bury Unitarian Church will not pass on members' details to any third-parties outside the church, without permission; information held by the Minister or Church Officers of a confidential nature will not be passed on to other church-members; this will include Gift Aid details. If photographs are taken on church-premises of church-members, Bury Unitarian Church will assume that, unless instructed otherwise, permission for these to be displayed is granted. In the case of members of the Junior Church, the permission of the children's parents will always be gained before photographs of them are taken or used (for example, in the church-calendar, or on the church-website); in such cases, surnames and ages will never be included.
Queries about GDPR should be addressed to the Church Secretary.

Bury's Cultural Quarters


Our Church is situated in Bury's Cultural Quarter and is surrounded
by buildings of architectural and cultural significance

Click here for pictures and story
Social
We have a range of social, educational and recreational activities and the Church is regularly used by other organisations.