Anne Mills, Still our
GA Vice President!





2019 was the 300th annniversary of a Unitarian church on this site!




What then, could be more fitting than for our current Chair of the Congregation and Secretary to the Church Council than to become the Vice-President of the GA, in the same year? Anne was installed in this post during the General Assembly Annual Meetings in April 2019. In April last year she should have become the second President ever to be appointed from this church.

However, because of current circumstances this did not happen!!


Read on ............................!!!


What's on this month ?



Monday 1st March: Camera club: camera settings.
Tuesday 2nd March: Midweek meditation
Saturday 6th March: Online coffee morning.
Sunday 7th March: Morning service.
Sunday 7th March: No service at Ainsworth
Tuesday 9th March: Midweek meditation
Saturday 13th March: Online coffee morning.
Sunday 14th March: Morning service.
Mothering Sunday service, led by Anne Mills
Monday 15th March: Camera club
Tuesday 16th March: No midweek meditation
Wednesday 17th March: Book club, discussing The Mysterious Affair at Styles, by Agatha Christie.
Saturday 20th March: Online coffee morning.
Sunday 21st March: Morning service.
Tuesday 23rd March: Midweek meditation
Tuesday 23rd March: Deadline for articles for the April Calendar.
Saturday 27th March: Online coffee morning.
Sunday 28th March: Morning service.
Sunday 28th March: Virtual Communion (details to be confirmed)
Monday 29th March: Camera club
Tuesday 30th March: Midweek meditation



Contact the Minister for Zoom settings

________________________________

300th Anniversary Videos

As 2019 was our 300th Anniversary - here are some videos to remind us of this important anniversary
About
Our Church has its origins in the late 17th century, its first chapel being built in 1719. The current building of 1974 is the congregation's fourth in the town.
We are the oldest nonconformist congregation in Bury.
Click to read more about our past, including material about the past Heywood congregation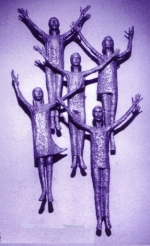 Bury Unitarian Church
1 Bank Street
Bury
Lancashire
BL9 0DN

0161 761 3785
INTRODUCTORY BOOKLET


A FAITH WORTH THINKING ABOUT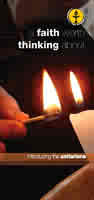 Recent Events
Click on each event for pictures
BGS Wreath Laying at Holebottom
Christmas Lunch after "Teddy Bear" Service
Victoria Wood Statue Unveiling Ceremony WL Talk - "Women of Nepal"
<![if !vml]>
MY RECENT VICE-PRESIDENTIAL DIARY


The last month has been fairly quiet: cancellation, rather than booking, has been the order of the day, as regards official duties. At the end of February, I shall lead worship at Newcastle Unitarian Church, on Zoom, taking care not to cause any copyright-problems; this is becoming an important issue, as churches record services and transfer them to You Tube or similar platforms; indeed, we shall probably have to seek information as to where we ourselves stand, in the near future. During the last few weeks, Roger and I have visited Ipswich twice, to join their service; on the second occasion, we were fortunate to hear Rev. Cliff Reed preach---an extremely polished, professional service and sermon, entitled "Interesting Matters". Another Sunday took us to Mansfield, where Rev. Maria Pap gave us a very warm welcome, as well as conducting an excellent service on "Smuggling"; the members were very friendly, too, and we have been invited to return, which we'll be happy to do. Other Sundays have seen us visit Padiham and Bury, and I shall be spending the next week or so putting together my Zoom service for Mothering Sunday, at Bury; I'll be looking for readers for March 14th---be warned! Other than services, I've exchanged emails with our Chief Officer, about arrangements for the GA Annual Meetings, and this has led to telephone-conversations with Bob Janis-Dillon, our new Congregational Connections Lead, about my experience of attending, and leading, worship at our various churches. The "Leading change in the congregation" course is demanding, in terms of time and thought, but I hope it will prove useful, as we emerge from lockdown.


Kate and I have been extremely busy preparing for our forthcoming Congregation AGM; it is no easy task to hold this virtually, using only letter, email and phone, but we hope it will be successful. Please do respond to the various papers you receive, this month, and, in particular, send in your votes; we need at least 25 returned votes from church-members, in order to be quorate on the notional date of the AGM (March 28th), otherwise our work will have been in vain; every response is important, and every vote will count. Please help us!


At the time of writing (February 23rd), we have been told about our "roadmap" out of lockdown, and we are hoping that it will not be too much longer before we will be released from many of the restrictions that have prevailed during the past year. It has been most unfortunate that we have been unable to meet, all together, since then, and I do apologise to anyone who may have felt excluded by Zoom; we have tried to do our best, in difficult circumstances, and our main aim has been not to risk the health of our members. Kate, in particular, has been very active in her efforts to provide everything we need: services, pastoral support, calendars, information, and additional sessions of all kinds, and we need to be aware of her hard work, and appreciative of it. In thanking Kate, I also thank Ade for all his work, both in supporting Kate, and in looking after our premises.


I sincerely hope that it will not be long before we can open our church fully and permanently, but we must be patient for a while yet, it seems. My garden and my daily walks remind me that Spring is well on its way; vaccinations are in hand, and many of us are waiting for our second injections now. Roger and I send our love and best wishes; we continue to work hard on behalf of you all, and we look forward to the day when we will be able to join together, at church, as we were accustomed to do previously.


Click here to read all Anne's diary entries since her installation




<![endif]>
SERVICES
Most of our services are conducted by our minister
Rev. Kate Brady McKenna

Click here to read about Kate
Services will be held in the church at 11.15 am on Sundays 6th, 13th and 19th of December but because of the Corona Virus emergency situation, this will be by invitation only. Contact the minister to requst an invitation. Services will also be held on "Zoom" at 2.00 pm on each Sunday afternoon until further notice.
Click here for a list of services and other religious occasions.
Click here if you are attending a Unitarian service for the first time and would like some help.
We have a parents and children's area within the church.
TRADE JUSTICE
Because of the current Coronan Virus shut-down, the Traidcraft shop will not be open until futher notice. If you need any supplies in the mean time please contact Anne Mills who will do her best to help.

When the situation returns to normal the Traidcraft stall selling
fairly-traded goods will be open for business from
12.15 pm to 12.45 pm, normally on the 1st and 3rd Sundays in the month.

Bury Unitarian Church
1 Bank Street
Bury
Lancashire
BL9 0DN

0161 761 3785
"Under the terms of the General Data Protection Registration (2018), Bury Unitarian Church will use information provided by its members for its own social and administrative purposes. A member's personal information will be removed from the church-records within one month of the receipt of a written request, to that effect. Bury Unitarian Church will not pass on members' details to any third-parties outside the church, without permission; information held by the Minister or Church Officers of a confidential nature will not be passed on to other church-members; this will include Gift Aid details. If photographs are taken on church-premises of church-members, Bury Unitarian Church will assume that, unless instructed otherwise, permission for these to be displayed is granted. In the case of members of the Junior Church, the permission of the children's parents will always be gained before photographs of them are taken or used (for example, in the church-calendar, or on the church-website); in such cases, surnames and ages will never be included.
Queries about GDPR should be addressed to the Church Secretary.

Bury's Cultural Quarters


Our Church is situated in Bury's Cultural Quarter and is surrounded
by buildings of architectural and cultural significance

Click here for pictures and story
Social
We have a range of social, educational and recreational activities and the Church is regularly used by other organisations.