Our GA Presidents!!




Neville Kenyon was the first GA President to be appointed from this church. That was in April 2010; he was Vice-President during the previous year. Neville is currently Deputy Chair of Trustees at our church, and also Chairman of the Academy Council at Tottington High School. He has previously served as Chair of the Congregation and Chair of Church Council. He is a committed Unitarian who has held many posts at local, district and national level, within the denomination.





This year is the 300th annniversary of a Unitarian church on this site!

What, then, could be more fitting than for our current Chair of the Congregation and Secretary to the Church Council than to become the Vice-President of the GA, in the same year? Anne Mills has now been installed in this post during the General Asembly Annual Meetings in April. She will become the second President to be appointed from this church, in 2020.

Many congratulations, Anne!!

And for a few words from Anne herself, in her official capacity, and on her first official engagement, please read on ....!!
About
Our Church has its origins in the late 17th century, its first chapel being built in 1719. The current building of 1974 is the congregation's fourth in the town.
We are the oldest nonconformist congregation in Bury.
Click to read more about our past, including material about the past Heywood congregation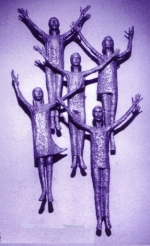 Bury Unitarian Church
1 Bank Street
Bury
Lancashire
BL9 0DN

0161 761 3785
INTRODUCTORY BOOKLET


A FAITH WORTH THINKING ABOUT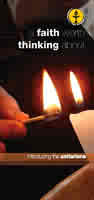 Recent Events
Click on each event for pictures
"A Christmas Carol" Presentation by Veronica & Gordon Walker
BGS Wreath Laying at Holebottom
Christmas Lunch after "Teddy Bear" Service
<![if !vml]>
On Thursday, April 18th, 2019, I was installed as the Vice President of the General Assembly---a post which it will be, for me, an honour and a privilege to hold; thank you for proposing me, originally. When we speak about "The GA", we tend to mean different things, at different times. If I say that I have just returned from the GA, I mean that I have come back from attending our national Annual Meetings, which were held in Birmingham, this year. If I receive information, requests, forms or posters, from the GA, I know that these communications have been sent out by a small team of people, most of whom are paid; they work at Essex Hall, in London, and this is where the Chief Officer is based. Alternatively, I might mean that the Executive Committee have been in touch, with news or messages; this group consists of a team of 9 volunteers, including the National Treasurer, most of whom are elected to serve for 4 years, although this period may vary; the EC members are the Governors and Trustees of the GA. All too often, we forget that the term, "The GA", means us---the members of each and every Unitarian congregation in this country, of which there are 161 listed in the current GA Directory. The out-going GA President, Joan Cook, of our Edinburgh church, in her Report, last Thursday, spoke about some of the people she had met during her presidential year, including Prince Charles, the Archbishop of Canterbury, and the leaders of many different faith-groups; then she added, "And, of course, I also met the important people!" This afternoon, I shall be offering the greetings of the GA to the congregation at our Wakefield church, which was burgled and vandalised, just a handful of days ago, and I will include a message of sympathy and support in my words to them, not just from this congregation, but from the whole denomination. For this morning, though, and for the first time ever for me (which is very appropriate, here, I think), on behalf of Unitarian congregations everywhere, it gives me great pleasure to offer greetings from the General Assembly of Unitarian and Free Christian churches to this congregation at Bury Unitarian Church.
<![endif]>
Some pictures from the GA Meetings 2019
<![if !vml]>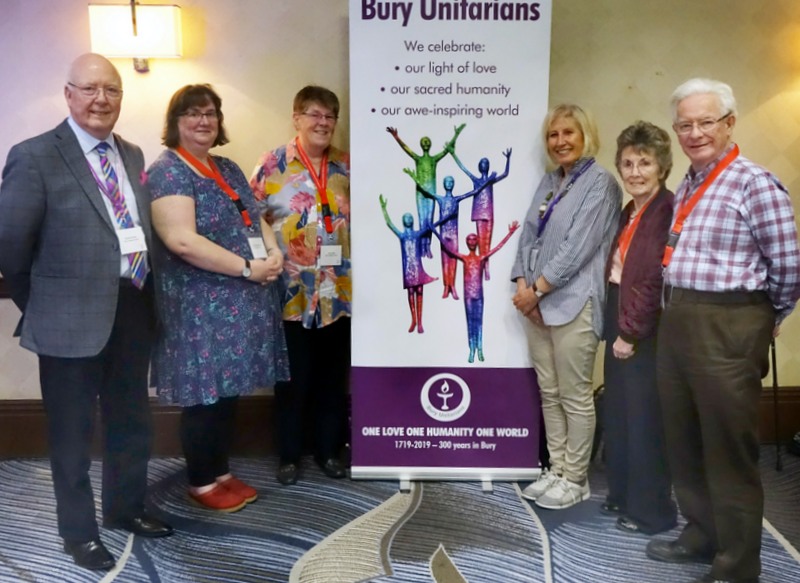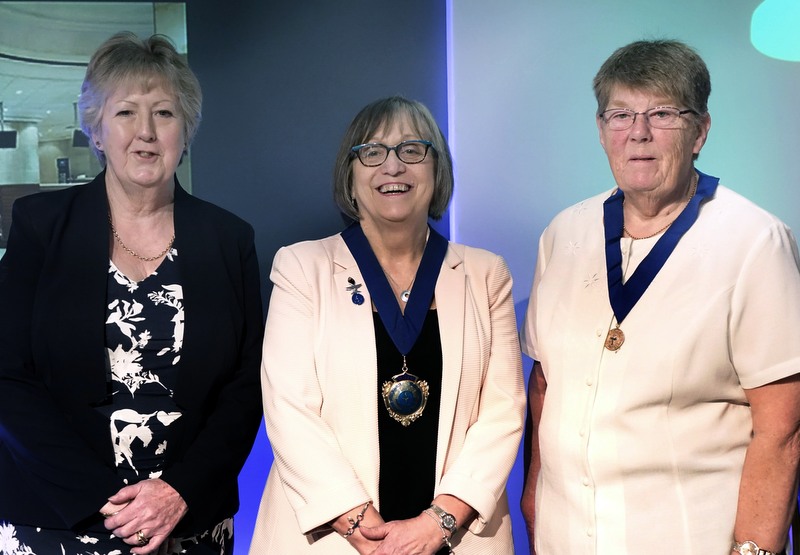 <![endif]>
Pictured above are church members: Neville Kenyon, Rev. Kate McKenna, Anne Mills, Val Chaimberlain, Betty Kenyon Roger Mills.Tthe past president, Joan Cook: next year's president, Celia Cartwright and next year's vice-president, Anne Mills. Pictures taken by John Hewerdine
SERVICES
Most of our services are conducted by our minister
Rev. Kate McKenna

Click here to read about Kate
Our morning services are held on Sunday mornings commencing at 11.15 am
(10.55 am on Remembrance Sunday)
All are welcome to attend
Click here for a list of services and other religious occasions.
Click here if you are attending a Unitarian service for the first time and would like some help.
We have a parents and children's area within the church.
TRADE JUSTICE
FAIR TRADE
FORTNIGHT 2019

Bury's Teaparty
and
Other Events

Click here for more information

The Traidcraft stall selling
fairly-traded goods is open for business from
12.15 pm to 12.45 pm, normally on the 1st and 3rd Sundays in the month.

Bury Unitarian Church
1 Bank Street
Bury
Lancashire
BL9 0DN

0161 761 3785
"Under the terms of the General Data Protection Registration (2018), Bury Unitarian Church will use information provided by its members for its own social and administrative purposes. A member's personal information will be removed from the church-records within one month of the receipt of a written request, to that effect. Bury Unitarian Church will not pass on members' details to any third-parties outside the church, without permission; information held by the Minister or Church Officers of a confidential nature will not be passed on to other church-members; this will include Gift Aid details. If photographs are taken on church-premises of church-members, Bury Unitarian Church will assume that, unless instructed otherwise, permission for these to be displayed is granted. In the case of members of the Junior Church, the permission of the children's parents will always be gained before photographs of them are taken or used (for example, in the church-calendar, or on the church-website); in such cases, surnames and ages will never be included.
Queries about GDPR should be addressed to the Church Secretary.

Bury's Cultural Quarters


Our Church is situated in Bury's Cultural Quarter and is surrounded
by buildings of architectural and cultural significance

Click here for pictures and story
Social
We have a range of social, educational and recreational activities and the Church is regularly used by other organisations.