Congregation Members Profiles
<![if !vml]>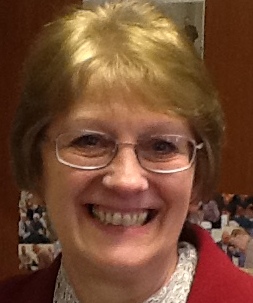 <![endif]> Di Scaife

Born into Unitarianism – both parents were lifelong members of Wilton Street Chapel, Denton (now relocated and renamed New Chapel, Denton) so I was christened there.

Met husband, George, at Unitarian Young People's League Drama Festival in Leeds in 1968 and were married at Wilton Street Denton in 1971.

Qualified as nurse (SRN) in 1971 and Occupational Health Nurse Advisor (OHNC) in 1990 and worked for several large companies up to 2001, when I switched careers to become co-owner of a cleaning franchise.

Now live in Whitworth with George, having built our own house – yes, actually built it!

Very tiring but really satisfying. Hence, I enjoy watching housebuilding and renovating programmes for inspiration.

Came to Bury Unitarian Church about 1977 with the first of two daughters, until work and family interrupted attendance.

On returning to the Church after approximately 30 years, it was like we'd never left – we were made so welcome and were amazed that many people we knew before we left, were still there. Do Unitarians have staying power?

I am an insufferable pedant when it comes to grammar, punctuation and English language – ask George!! I would have liked to have been a proofreader.