Congregation Members Profiles
<![if !vml]>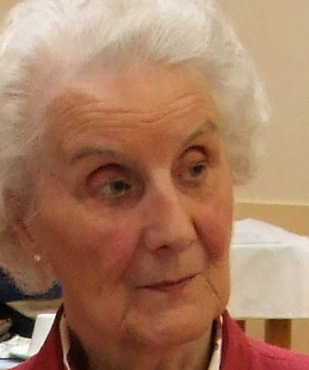 <![endif]> Pam Oxley
I
I was born in a small country hamlet called Woodend near Sheffield.

I married Norman, a Green Beret Commando, and lived an army life for the next 12 years.

This life meant that we lived in many countries including Italy, Cyprus, Germany and Singapore.

We met people of many different nationalities and faiths. Wherever we went we were met with kindness and friendliness by the local people. The friendly atmosphere of mutual tolerance and respect made a lasting impression on me.

During this time we had 3 beautiful daughters and I now have 5 grandchildren and 6 great grandchildren.

After the untimely death of my first husband, Norman, I eventually married Austin and settled in Radcliffe where I have lived for the last 43 years.

I started coming to Bury Unitarian Church where I found friendship and a renewed purpose in life after being widowed a second time. I enjoy the Sunday services and taking part in all the activities of the church. I've taken part in a number of the seminar groups and I'm told I've entertained the younger members with tales of 'how we used to live'. They now know, if they didn't know before, that fun didn't begin in the 1960s! We shared a lot of laughter as well as thoughts about our beliefs and values.

I enjoy my garden and am lucky to have a reliable and talented gardener to help me to keep on top of it.

I love watching tennis and have been glued to the TV during Wimbledon.

I also love reading and particularly enjoy historical novels.
<![if !supportLists]>

Pam says, " Come and meet us sometime. I guarantee you a very warm welcome!"
INTRODUCTORY BOOKLET:


A FAITH WORTH THINKING ABOUT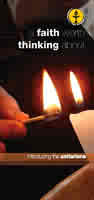 click here for a free download