Congregation Members Profiles
<![if !vml]>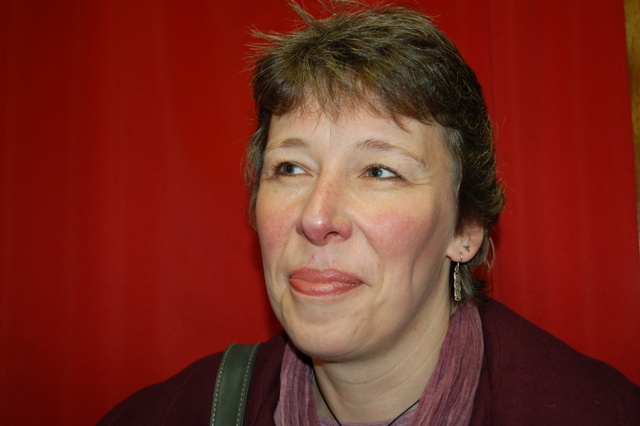 <![endif]>
Abi Elliott-McGuffie
As the newest member of the church, this seems like a great opportunity to give you all an insight in to my route to the doors of Bury Unitarian Church.
My journey both physically & spiritually has taken me many places, so I'll start at the beginning.
I'm a Cheshire lass, born in Chester. I moved out of the family home aged 17 years and after a brief stay with a friend, I moved to Birkenhead. From there I headed 'down south' to Bromley, Kent to start my training as a veterinary nurse (my love of animals has been the constant feature in my life…currently we have 2 dogs, 4 cats, 2 rabbits & 3 chickens!).
I moved back 'up north' and settled in Yorkshire, living in and around Skipton for many years. It was here that Geoff and I met, we married 2 years later in 2007.
We moved over to Bury in July 2014 taking on the cattery business at Walshaw (since veterinary days I have worked as a laboratory analyst in a pharmaceutical company and then a clinical research company, there was also the pet shop too).
My spiritual life has been equally varied, but to be honest there have been more 'rests' along this particular road. Methodists, Evangelicals, Baptists and Quakers have all featured, but somehow never really seemed to fit, or more likely I didn't fit in to them. Sufi mysticism and the Celtic tradition have also been influential along my journey.
I knew nothing about Unitarianism until the day I literally stumbled across this church. As prosaic as it sounds, the timing of the Sunday service fitted with my need to be at the cattery until closing at 11am (the stewards are very used to me sneaking in just as the service is about to start!). So coincidence or serendipity….here I am….and I'm very glad that I am. Does Unitarianism fit, do I fit in to Unitarianism…100% yes.

I seem to have little time for hobbies, but most recently have dabbled in poetry writing, stained glass window making and dry stone walling. Nature & silence are the things that make me tick
.
INTRODUCTORY BOOKLET:


A FAITH WORTH THINKING ABOUT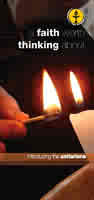 click here for a free download